Formed in 2013 outside Providence, RI, Highway's End plays high-energy acoustic music, mixing country music storytelling and the grit of rock 'n roll with traditional bluegrass instrumentation. Highway's End can be seen on stages and at festivals across southern New England.
"Highway's End travels through fables, mythology and history, while blending bluegrass, acoustic rock, Americana and folk music, to create a high-energy, exciting album."
Neil Haletky grew up in Rockland, MA playing guitar around campfires and at family cookouts. He has played with various acoustic and rock groups, including the heavy acoustic project Downfall Road. Neil can be heard on guitar and vocals, and promises to learn to play fiddle sometime soon.
KW East hails from Seaford, Delaware, where he earned the coveted "most improved" trophy from his Pop Warner football team. After retiring from sports, he played in various area bands, including The Imps and Nice Trick Liar. After moving to New England, he played guitar for April's Fury, and now plays upright bass in Highway's End.
Keith Barrette is a Rhode Islander who got his musical start on the family piano. He has since played in Greystone Rail, Squirrel Hunters, Upright & Sideways, O.B. Howard, Deaf Reverend, and Downfall Road, among others. He sings, plays guitar and mandolin, and is still useless on the piano despite all the lessons.
"The musicianship is great. There are some really great uses of acoustic guitar sprinkled throughout the EP ... I would recommend folks from the Rhode Island area go check them out for a live show for sure."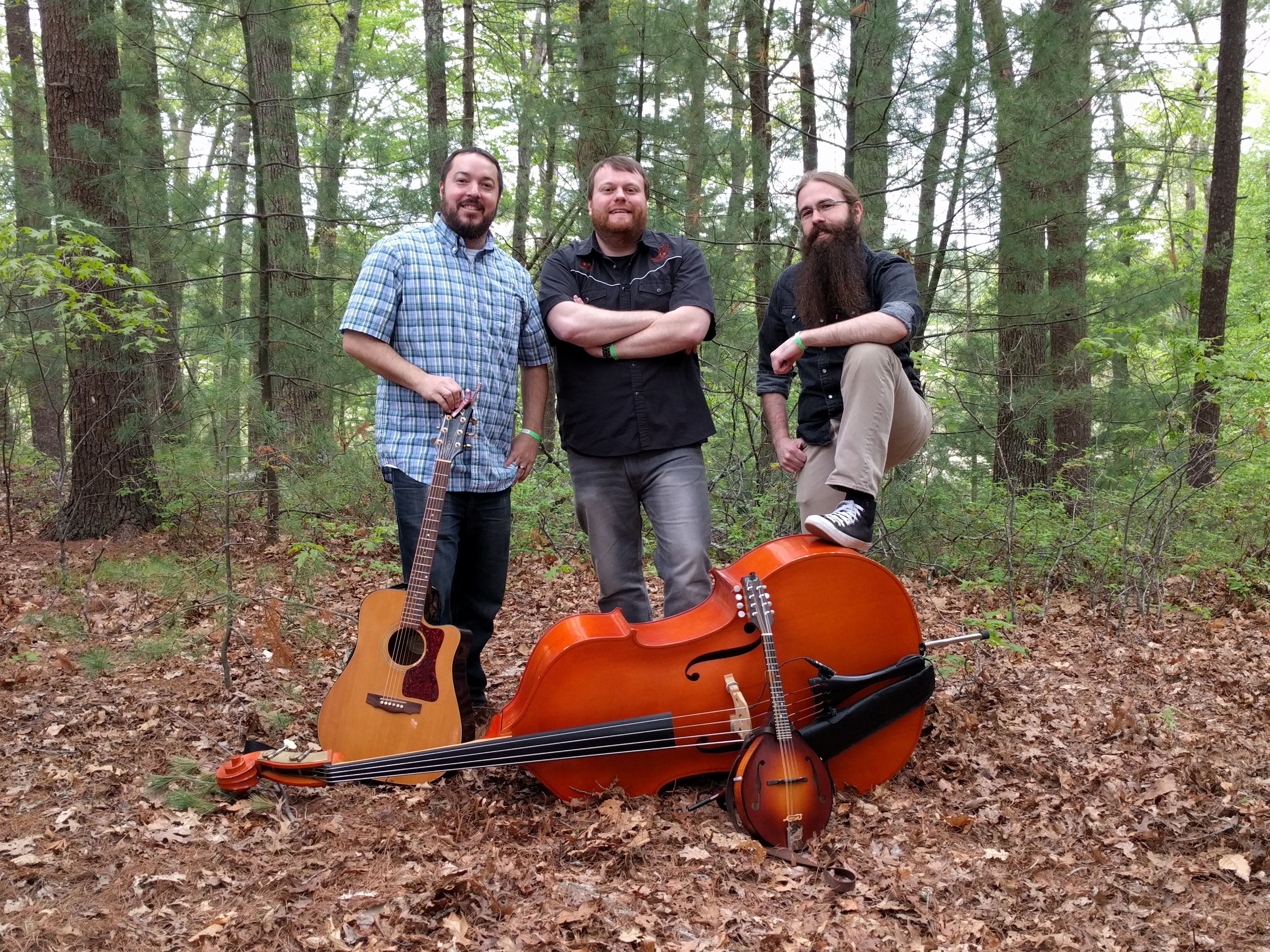 Click to enlarge
Highway's End has played at Gibson Hill Bluegrass Festival, Joe Val Bluegrass Festival, Bluegrass on the Bogs, Bluegrass Throedown, Blue Moon Coffee House, New England Folk Festival, and many other festivals, clubs, and concert halls throughout New England.
See the concert calendar for a full list.
Email highwaysendband@gmail.com for booking and general information.